NIGHTCHAINS are a rabid Heavy/Thrash Metal band from Beirut, the capital of Lebanon. Founded in 2003, the band quickly found their own style, a fact that sets them apart from most lebanese bands who mainly spent their time playing cover versions.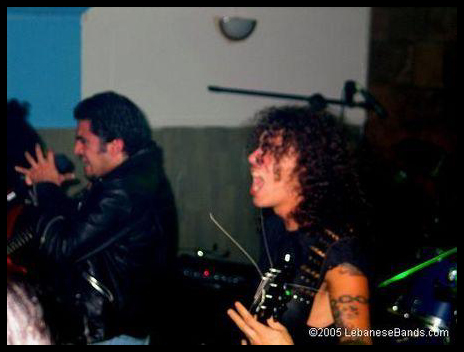 Lebanon's metal scene has managed to hold one's own in a country plagued by civil war, religious fundamentalism, and corruption, an environment neither accepting nor tolerating Heavy Metal. This is even more astounding given the fact that NIGHTCHAINS lived in the muslim part of Beirut, where the situation has been even worse. NIGHTCHAINS' music and lyrics reflect the experiences made in this hostile environment. Their first single "Ecstasy" was recorded under most adverse conditions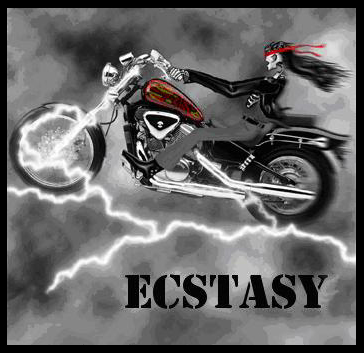 "Ecstasy's" eponymous title track leaves no doubt in showing the strylistic direction targeted by the band: Influences of bands like JUDAS PRIEST and LIVING DEATH can easily be recognized. No pseudo-folkloristic tootling but old-school heavy/thrash metal the European way is what marks NIGHTCHAINS' sound. 2005 saw the release of "Metal To The Bone" the title of which was well chosen. Songs like "Ecstasy", "The Law", "Where We Come From", or "Metal Storm" unmistakably show NIGHTCHAINS' central message: Metal as a way of life, an all-permeating credo and a big FUCK OFF to a corrupt society in a country in which war and violence have been dictating people's ways of life for years.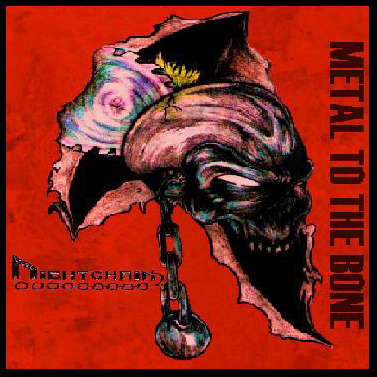 The music on "Metal To The Bone" is - as can be expected from the title - speed/heavy/thrash metal. The sound is raw and honest. The songs were recorded live and without further technological fuss like trigger systems or anything like that. Unspoiled and raw the metal fist comes at you from the speakers with Max' high-pitched but fervent voice, aggressive riffing, fast solos and powerfully driving drums. A strong album which the band themselves produced and released in Lebanon. Of, course, there are no record stores or distros in Lebanon. The few copies made of "Metal To The Bone" were distributed by passing them on from hand to hand just the way it was done with tapes in the old-school metal scenes in Europe and North America.



The 2006 Israelian/Libanesian war brought the end of the band. Many Lebanese left the country, and so did the members of NIGHTCHAINS who have scattered throughout half of the globe.



In 2007 the idea was born to re-release "Metal To The Bone" via DEAD MASTER'S BEAT (back then a label still to be founded) in order to make the album available to a bigger audience.



July 2010 saw the re-release of "Metal To The Bone" by DMB. The booklet contains retrospective comments and texts written my Tex and other members of the (now non-existent) extreme metal scene and thus provides an insight into the conditions back when "Metal To The Bone" was recorded.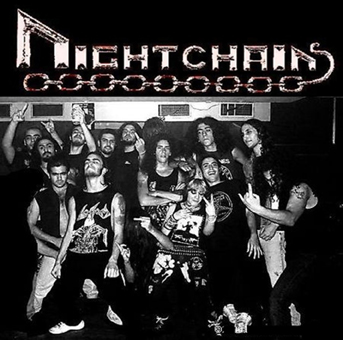 ---


Line up:
Max - Vocals
Tex - Guitars
Nabil - Drums
Napalm - Bass

Discography:
2004 | Ecstasy | Single
2005 | Metal To The Bone (Self-released)
2010 | Metal To The Bone (Dead Master's Beat)


Contact:
http://www.myspace.com/nightchains
http://www.facebook.com/pages/Nightchains/116965808336176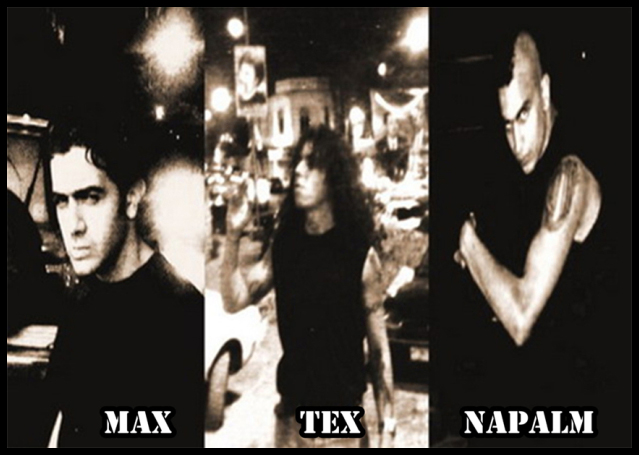 Related bands:
The Gamblers
Detox
Damaar
Ayat